Pasoeroean Djaman Bijen
---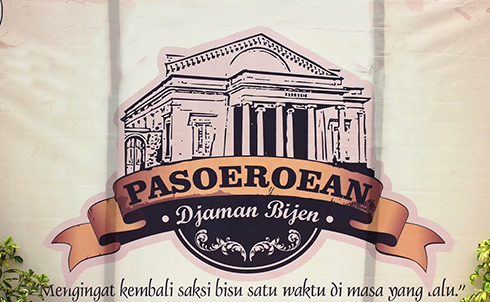 Pasoeroean Djaman Bijen or Pasuruan in old time is one of the events that organized as an celebration of the anniversary of Pasuruan. In this event, there will be shown some of the activities undertaken in the past. This celebration is usually held in GOR Untung Suropati, by helding the  people's party all night long.
At this event, there will be many kind of traditional activities like campursari, performing arts for song and dance, photo exhibitions and so forth. Not only events that are packed to commemorate the past time, but anyone who involved in this event are required for using classic look. Not only ordinary people, but also the government officials and Muspida. They have to bring themselves to perform in vintage look, either in their make up or costume.
In addition to the art performances, there are also food bazaar from the past along with traditional accessories that very unique and have vintage impressed.
Pasoeroean Djaman Bijen will begin at 15:00 PM and there will be some stall to participate and it contested for prize draw. In addition, the organizers also provide free food as much as thousands of servings for residents of Pasuruan, especially for those who are less fortunate.