How To Get There?
---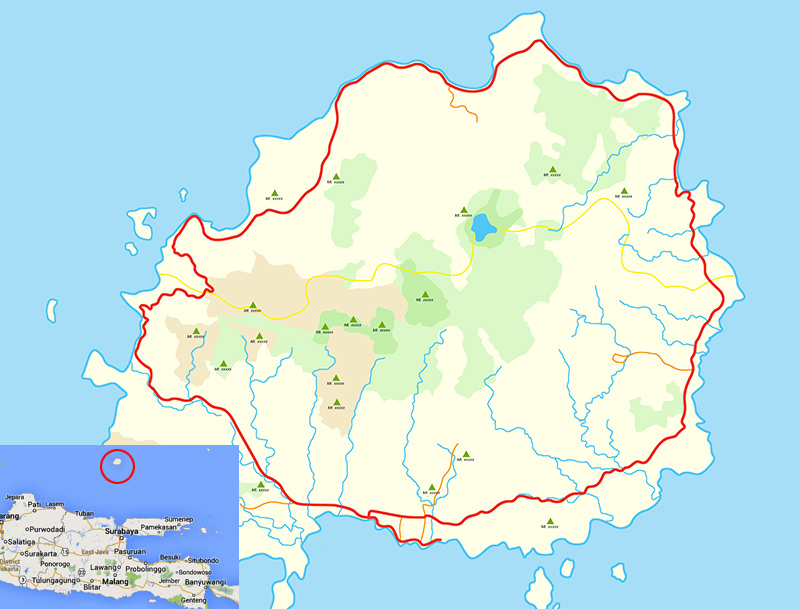 Until now, the only way to reach Bawean island is by ship. For foreign tourists, when you arrive at Juanda International Airport, you can take a taxi to Gresik port. It will takes about 1,5 hours. Arrive at Gresik port, you will take a boat which has routine schedule to Bawean island. But you have to check the schedule of the boats that operating to Bawean island.
Arrive at Bawean island, please choose specify lodges that provided by local residents. You can ask it to porter boat or local agents.
Schedule Of Crossing Boat To Bawean Island
1. Bahari Ekspress 1C
Gresik – Bawean: Tuesday, Thursday, Sunday
Bawean – Gresik: Saturday, Monday, Wednesday
Boats depart at 09:00
3-4 hours long journey
Tickets:
Bahari Ekspress Office - Gresik Branch
Jl. Pahlawan 36, Gresik?Phone: +6231-3983600
Bahari Ekspress Office - Bawean Branch
Jl. Dermaga 8, Sangkapura?Phone: +62325-422257
2. Gili Iyang
Gresik – Bawean: Friday at 21:00
Paciran – Bawean: Wednesday at 21:00
Bawean – Gresik: Friday at 09:00
Bawean – Paciran: Sunday at 09:00
8-10 hours long journey
The passengers can take their cars via Paciran port and motorcycle via Gresik port and Paciran port.
Tickets:
You can buy the tickets directly in the port
Contact Person: 08123176850 (Dodot), 08123273170 (Zhul), 08123291085 (Wildan)
3. Natuna Ekspres
Gresik – Bawean: Monday, Wednesday, Saturday
Bawean – Gresik: Tuesday, Thursday, Sunday
The boat departs at 09:00
3-4 hours long journey
Tickets:
- Natuna Ekspress Office - Gresik
Jl. Panglima Sudirman 177, Gresik Phone: +6231-3976444
- Natuna Ekspress Office - Bawean
Sangkapura dock, in front of Indra Jaya mini mart Phone: +6281332749731