The Indonesian World Records Museum in Semarang City, Central Java Province
---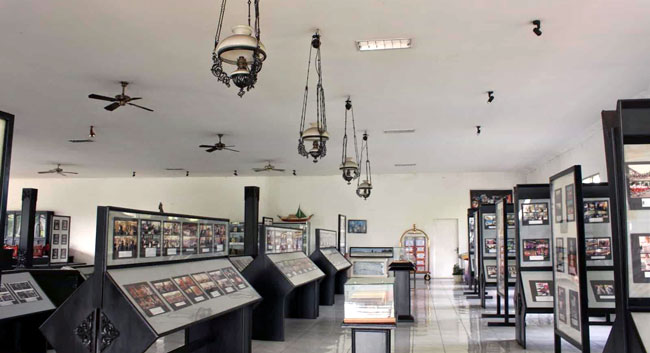 Almost all people who live in Indonesia are familiar with the word "MURI". In a nutshell, it is the name of the Indonesian World Records Museum. As the name suggests, the museum stores both national and world records in various categories. It is fun to find out information regarding those records during holidays, for sure. So, where is it? The location is in Srondol Kulon Village and it belongs to Banyumanik Sub-District. What tourists need to do is to get to Perintis Kemerdekaan Street where the museum resides. For the information, another MURI is available and the location is in Jakarta City.
The Nuance
The Indonesian Worlds Records Museum has been there since 1990 and it stores more than a thousand records! The number keeps increasing over time, for sure. In terms of size, the site has the total area of 600 meters per square and it comes with a clean environment. Thanks to the good management. All those records are kept safely and neatly inside a display window. As for the facilities, the building features toilets and resting area like other common museums. Even though tourists can take photos inside, they are not allowed to make too much noise or disturb other visitors though.
Exploring the Indonesian World Records
Before exploring the museum, it is recommended to learn the history first. Have no worries. Tourists can get the information either from the keeper or local guide easily. According to the reliable informant, the museum was built by Jaya Suprana. At the first time, the name is Museum Rekor Indonesia or MURI, but it changed to Museum Rekor-Dunia Indonesia since 2005. It is because the museum starts collecting records from done by other countries as well. The purpose is somewhat similar to that of Guinness World Records!
Once entering the museum, tourists may find lots of glass displays where the physical records are kept. Not only the building stores physical records, but it also holds other forms including photos and event documentation. As for the physical record, the most noticeable one perhaps is the biggest lipstick (having the height of 3 meters). No wonder, it often becomes a background for photography especially to take selfies.
As for the tips, tourists should come between Monday and Friday. It is because the museum closes on weekends and national holidays. For the information, it opens in the morning at 9 am and closes at 2 pm. It is true tourists are allowed to carry a camera and conduct photography while exploring the building. However, they must not cause any disturbance inside. Plus, littering is highly prohibited!
Nearby Attractions

Ngrembel Asri
Malon Village
Siroto Hill
How to Get There
From Ahmad Yani International Airport, it takes approximately 32 minutes to get to the Indonesian World Records Museum as the distance is 18.8 km. The trip even becomes faster if tourists take Jatingaleh – Krapyak Highway. Their first destination is Banyumanik Sub-District and they can reach Srondol Kulon Village afterward.
Where to Stay

Adalia Homestay
Airy Hotel
Srondol Indah Hotel

Latest News
One of the many Dutch heritage forts, Van Der Wijck Fort is unique because the entire building is made of red brick. You've seen? This fort with an octagonal plan looks more charming with its red color, compared to Dutch forts which are generally colorless or white. It looks like the fort from the front and inside uses red bricks, but still with the characteristics of a Dutch fort in Indonesia which has a large building structure, such as windows, doors and rooms. With an area of 3606,625 square meters,…
---
Magelang has a number of temples as the favorite tourist destinations. Besides Borobudur, you can visit several other places, such as tourist villages. There are several tourist villages around Borobudur Temple with a unique and interesting atmosphere. In addition to saving nature, you can also get to know the culture behind it. Temanggung VillageTemanggung Village was viral because it was called Nepal van Java. The view of the village at the foot of Mount Sumbing is really epic. Tanjungsari VillageIf you are interested in the process of making honey, you…
---
Punuk Sapi BeachPunuk Sapi Beach is also popularly known as Pantai Lemah Abang which means "red land beach". It is named so because this beach is indeed filled with mounds to hills with red soil that at first glance looks like a cow's hump (punuk sapi is cow's hump in English). This beach has black sand, but it is also beautiful like the white sand beaches. There are hammocks and swings that you can use to relax, as well as take pictures from a height. This beach is located in…
---
Arjuna Temple complex is the most photographed and visited of the surviving temples on the Dieng Plateau. Situated just a few hundred meter from the homestays in Dieng village, they are an obvious first stop on a tour of the sights in the area. Though they are far from the most imposing of Javanese temples, they are the earliest surviving Hindu temples in Central Java, so they are of great importance historically. Built a century or two before the great temples around Yogyakarta and Magelang, they mark the original phase…
---