Not inferior to other cities in East Java, Madura Island also has interesting natural beauty. Each region has its own charm, Sumenep is no exception. In addition to its delicious culinary, Sumenep also has beautiful islands. Some islands even still have few visitors. Curious where is it? Check out this list of the most beautiful islands in Sumenep, Madura, East Java!
White sand and clear water, Gili Labak is one of the favorite destinations for tourists. Every corner of this island feels Instagrammable. Gili Labak or Gili Lawak, is one of the most favorite tourist destinations when visiting Sumenep Regency, East Java. The location is in the southeast of Puteran Island or Madura Island. The island is not so big, but the ocean that surrounds it is very beautiful. The clear turquoise sea is also clean, which is one of its attractions. While still on the motorboat, from a distance you will see green island. Then decorated with turquoise sea water. Plus the sea water is very clear, you can't wait to quickly play water and dive to the bottom of the ocean.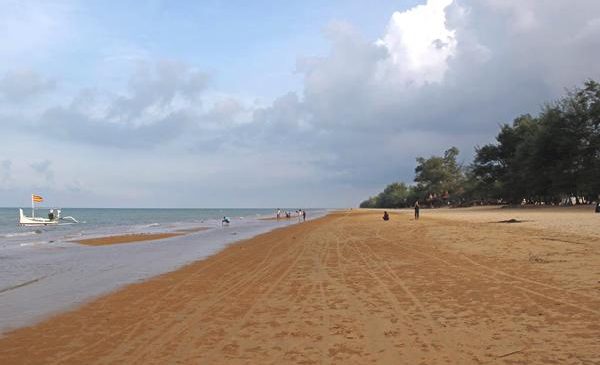 Sapudi Island seems to be a complete tourist destination. Beaches, underwater beauty, religious tourism, it's all here! Sapudi Island is located in the eastern part of the island of Madura, to reach this island it takes about 30 minutes by boat. The island, which is better known as Podhay Island by Madura people, holds variety of beauty and uniqueness that very interesting to enjoy. This is the extraordinary charm of Sapudi island.
On Mamburit Island, you can experience various cultures. There are Javanese, Bugis, Dayak, and Madurese are living here. Mamburit Island is one of the islands in Madura which has amazing coastal views that not inferior to Gili Labak. This island with about 500 meters width and about 1 kilometer length has natural beauty both from the sea and the natural beauty under the sea. From above the sea you will be spoiled with the charm of the white sand beach that looks sparkling with the reflection of the sun. In the north of the island you can enjoy the beach area with about 1 kilometer length. Blue sea water with several color gradations participate in beautifying the natural beauty of this small island.
You can dive and surf on Kangean Island. Of course while looking at the beautiful coral reefs. Kangean Island is located to the north of Bali Island, but this island is included in the Sumenep Regency, Madura, East Java. It consists of a group of 60 islands with about 487 km area. It has natural beauty that still not widely known by tourists. There is a lot of natural beauty on this island, ranging from green rice fields, white sand beaches, teak plantations, and coral reefs. Then you can enjoy the beach with clear ocean so it is suitable as a snorkeling and diving spot. Next, there is a naturally formed magical bridge, a yellow cave with stalactites color as the name implies, olbek baths, celgung baths and many more.
Not too many visitors, Gili Iyang has the second highest oxygen content in the world. It feels so fresh to the top. Oxygen levels are 20.9 percent, exceeding other areas. These two areas were later named the areas with the best oxygen levels in the world. Gili Iyang is located in the eastern part of Sumenep which is known as Oxygen Island. This island is included in the administrative area of ??Dungkek District. The air on Gili Iyang is air that comes from the sea may contain a lot of salt aerosols, especially magnesium sulfate or known as Epsom salt.
–sh