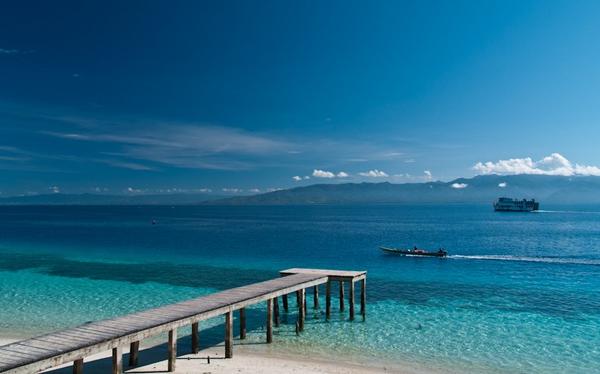 Beaches in Ambon are known well for their beauty. The visitors are not as crown as those who come to pulau Bali or Lombok, but that makes beaches in Kota Ambon still in original and natural condition. One of the favorites is Hunimua Beach. Though the facilities are yet not complete. This beach is also known as Liang Beach for it's located in Liang village, Salahutu sub-district, Central Maluku district, Maluku Province. UN has stated this beach as the most beautiful beach in Indonesia in 1990, and always been target by foreign investors.
You will be welcomed by white sands shone by sunlight as you enter this beach. It's always tempting to swim or just play along. You can also capture the beauty in every corner of this beach. You can take a rest under some shady trees there. The water sport facilities are not yet complete here, but the beauty will make you staf here even longer to enjoy.
Liang beach is always crowded when holiday comes, so if you need some privacy then you need to avoid holiday time to come. Best time to visit is between September-November or April-May for the leather is not too windy and bit shady.
The beach is located 25 miles away from Ambon. You can use ojeg for IDR 50,000 to get to the beach. You can also rent public transportation with the charge IDR 200,000 which can carry up to 10 passengers.