Visiting Majene Regency in West Sulawesi Province
---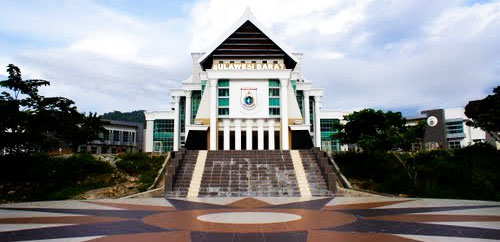 Majene Regency is part of West Sulawesi Province and it becomes the next recommended region to visit during holidays after exploring the capital city (Mamuju City). With the combination of highlands and lowlands, Majene indeed offers various tourist allures to enjoy! Aside from exploring natural attractions, tourists can also meet the locals called Mandar Tribe. Moreover, the region features lots of exotic beaches and delicious foods. Thus, there would be many things to do when spending a vacation in Majene later. What tourists need is a reliable tour guide who can show the best vacation spots to visit.
The Nuance
In terms of nuance, Majene Regency has different types of topography. That means tourists can feel a different ambiance depending on where they spend the vacation. In a nutshell, the region has three landscapes, which are coasts, lowlands, and highlands. What about the villagers? Well, most of them belong to Mandar Tribe. Some immigrants also live there, though. When it comes to accessibility, tourists can explore the city by local transportation services. There is even a sophisticated airport, so everyone can get in and out of the region easily by airplane.
Exploring Majene City
The question is what tourists may do once they arrive in Majene City. Well, the region is known for its beautiful beaches. This is why everyone should visit some of those beaches before exploring other parts of the city. In fact, the regent office and local grand mosque reside near to those beaches! The only consideration is that tourists are not recommended to swim in the sea. It is because those shores feature dangerous sea trough and strong underwater currents. Instead, sightseeing, photography, and relaxation become great alternatives.
Well, the next recommended thing to do in Majene City is to approach local people. As mentioned earlier, the region is dominated by Mandar Tribe. These people have some attractive heritages and traditions, in fact. For instance, they live in a unique house, which looks like a Panggung House. The next allure is related to handicraft. Tourists can buy valuable and exotic products from the locals, including Sarung Mandar! Later, they can also join local ceremonies and traditional performances!
In the afternoon, Majene City looks more stunning due to the presence of a sunset. This view can be seen from all parts of the city, in fact. Still, the best location is by the shore, so tourists can also enjoy the breeze of the sea wind. Another great idea is to buy some traditional snacks and drinks while watching the sunset! The most recommended ones are sweet local coffee and Tetu (a local sweet porridge).
Nearby Attractions

Salutakaang Waterfall
Bonde-Bonde Beach
Timbu Waterfall
Lamungan Beach
Tosalama Mangrove
Kasambang Beach
Buntu Liarra
How to Get There
It is easy to get to Majene City, especially those who live in Sulawesi Island. What about outsiders? In this case, they need to take an airplane in order to get there fast. From Jakarta City, for example, a flight from Soekarno – Hatta International Airport to Tampa Padang Airport (Mamuju City) would take around 4 hours and 45 minutes. Once arriving at the destination, tourists can get to Majene City right away by taking a local transportation service. The distance is 85.1 km, so this trip may take around 2 hours and 18 minutes. From Majene, they should find a hotel room first before exploring the city. It is also recommended to hire a local guide for more efficient exploration.
Where to Stay

Ukhi Guesthouse
Tiga Bintang Hotel
Bogor Inn
Mesra Inn
Saudara Hotel

Latest News
If you are visiting Polewali Mandar, it's a good idea to play around at Limbong Kamandang Waterfall. This waterfall is located in Kurrak Village, Tapango District, Polewali Mandar Regency, West Sulawesi.Departing 35 kilometers from Polewari Mandar City, Limbong Kamandang Waterfall stretches to offer its stunning natural charm.The natural panorama in this area is very beautiful and natural. The cool air, the shade of the trees, is even more beautiful with the waterfall curtain that rises about 100 meters high.The beauty of Limbong Kamandang Waterfall can be seen very clearly from…
---
Karampuang Island is a beautiful island located in Karampuang Village, Mamuju District, Mamuju Regency, West Sulawesi Province. By boarding the ship as the only means of transportation to Karampuang Island from the port of Mamuju, visitors can already enjoy the beauty of island which is also known as the crocodile island by the local community because of its shape similar to the reptile when viewed from above. Even though ships are the only access to go to Karampuang Island, activities from Mamuju city to Karampuang Island have never been lonely.…
---
  Polewali Mandar Regency becomes increasingly popular these days, especially due to the presence of Tonyaman Archipelago. However, people have other reasons for visiting the region! These include the interest in local culture and tradition. Not only Polman becomes the home of Mandar Tribe, but it also offers various interesting traditions that tourists can enjoy during the visit. In fact, it may require much time to enjoy all these traditions as there are many of them. Plus, tourists need the help of a local guide who can explain thoroughly regarding…
---
Dato Beach, Majene or better known as Pantai Pasir Putih Dato Pangele, is located at 7 kilometer from the City of Majene, West Sulawesi. To go to this resort, we use private vehicles or rental vehicles, about 15 minutes from the town of Majene. The road is quite smooth, and we will pass through a small forest and gardens. After arriving at beach's parking lot, we have to go for 20 meters down the cliff through the stone stairs. The beauty of Dato beach is divided into two parts: the…
---