One Day Trip Enjoy Tidung Island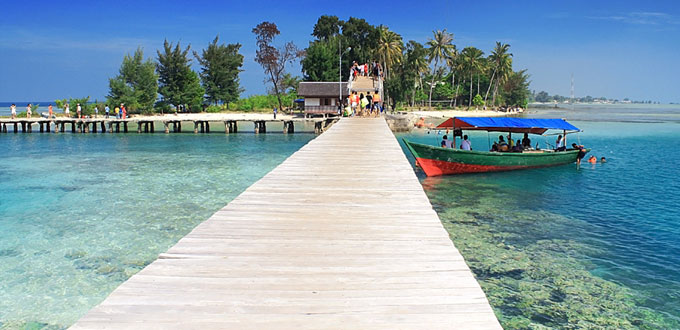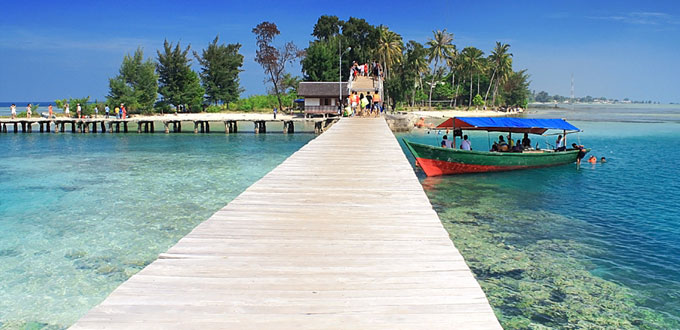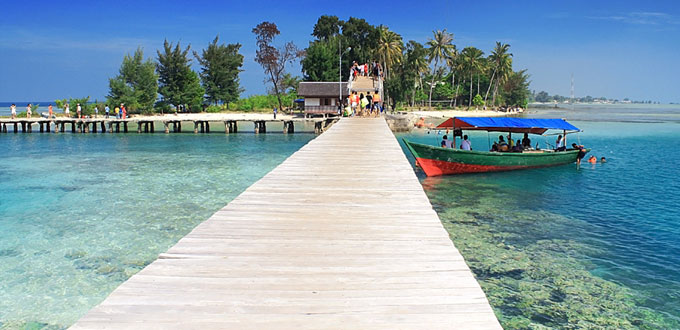 Tidung Island is one of the most popular tour destinations in the Thousand Islands (Kepulauan Seribu), it's location is not too far from the capital city of Jakarta, making it much visited by tourists, in addition the cost of Tidung island tour is to very affordable. As the island's tourist destination, the main attractions offered are enjoying the beach and the beauty of the underwater world. One of the iconic tourist spot of Tidung island is Love Bridge connecting the small Tidung island and Big Tidung islands. We can cross the bridge while enjoying breathtaking views towards the island and of course to the crystal clear sea. Tidung Island also has many spots of snorkeling are very cool, natural underwater well preserved so it is a healthy marine life. We will enjoy the beauty of snorkeling spots in Tidung island during this trip.
Itinerary
06.00-06.30: Every participant has to be at Meeting point on Muara Angke dock and no body late!
07.00-09.00: After all participants gathered, we will start to boat to Tidung Island, this will takes about 2,5-3 hours. While during the trip we can enjoy many small islands that is still a part of Thousand Islands.
10.00-11.00: Arrival at Tidung Island Island, break for a while then we will visit Love Bridge to cross to small Tidung island and enjoy the view of the island and underwater view.
11.00-12.00: Having lunch at the island.
12.00-15.00: Snorkeling time, we wil explore many interesting spots around Tidung island, here we can enjoy the beauty of Tidung island's underwater, every conserved marine life, reef and corals.
15.00-16.00: Back to Tidung Island Break and free time.
16.00-18.00: Back to Muara Angke and end of Trip.
Included Services
Boat from Muara Angke dock to Pari island (two ways)
Tour Guide
Boat for snorkeling
Snorkeling Equipment
Lunch
Entrance Fee for Virgin Beach
Not Included Services
Transportation to Muara Angke dock
Personal expenses
Insurances
For more information: jakarta@indonesia-tourism.com