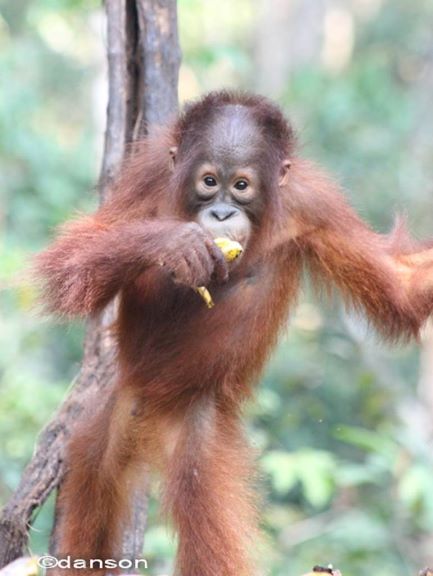 Welcome to Tanjung Puting Tour
They are a tour specialist in Tanjung Puting National Park and Borneo Kalimantan. They provide tailor made program for Wildlife, Culture, and Volcanic tour, under legal company "PT. Borneo Lestari Tour & Travel" that set up locally in Pangkalan Bun.
Tanjung Puting tour also provide private tour with our best Deluxe BorneoEcoTour I and Semi Luxury BorneoEcoTour II. Their Deluxe BorneoEcoTour I has one Cabin with Aircondition and private bathroom with water heater. While the Semi Luxury BorneoEcoTour II has two cabin and each cabin has private bathroom inside the cabin. In each cabin they provide Air conditioning and water heater for hot and cold shower. Each Houseboat provided with clean water from big water tank inside the Houseboat.
Regarding to the electricity they provide with generator and DC power come from our Battery. you can pluck in your recharger to charge your battery any time you want.
During your trip you will accompanied by the Guide, Cook, Driver and Driver assistance. All of this crews will help you during your stay with them on board.
They also provide tailor made program to extend your trip to see Dayak Longhouse and Culture interior the Borneo Island or Java Volcano and Komodo.
For further information please contact :
Director
Peltana Danson
PT. Borneo Lestari Tour & Travel
Address: Jl. Prakusuma Yudha Rt. 12 No. 8 Kel. Raja Kec. Arut Selatan – Pangkalan Bun – Central Kalimantan.
Phone : +62 532 25386
Mobile : +62 81349797705
Alternative email: kirbysku@gmail.com
More info: http://www.tanjungputingtour.com