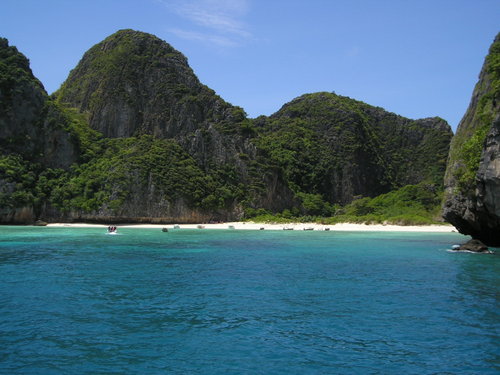 Sempu Island
Sempu Island, is a small island that settled in the south of Java island. The island is administratively located in Malang regency, East Java. Currently, Sempu island os a nature reserve protected by the government. In this island is barely brackish springs founded.
Sempu is an island with a beautiful sea lagoon Segara Anakan inside, with turquoise seawater, and white sandy beach. Sempu Island is in Malang region and it takes 3 hours driving to the harbor near the island, Sendang Biru. The visitors can rent a boat for 15 minutes trip from Sendang Biru to the island's bay, and don't forget to arrange your return time with the boat's own.
Sempu island is an uninhabited island, then you can do anything for fun politely. You can build a tent, sunbath on white sand, and swim to the chilling sea. Sempu Island in the best place for those enjoyments. People come for many reasons to the island; celebrating Indonesian Independence Day on 17 August, New Year eves, Valentine's Day, vacation, or even an observation.
Before getting to the lagoon inside the island, it needs 2 km trekking from the bay through the muddy jungle and it takes 1 up to 5 hours trekking. Sunny day will make a dry track, and rainy day will give you a gift with a muddy track.
Before going to Sempu Island, you have to spend Rp 100,000 for boat and permit from the Forest Service. When you first arrive there, it's good to hire a guide in order to speed time up into the lagoon or Segara Anakan.
It's better to come in the dry season, between July to September so that the trekking is not too difficult. Finally, bring a tent, eating and drinking supplies, as well as your best friends, cause you're gonna have fun right there!
www.indonesia-tourism.com