Ngagelan Beach is situated on the Alas Purwo National Park. It is not far for Bedul mangrove tourism. The landscape of sand beach and almost no waste is so natural. Administratively Ngagelan beach in Kalipahit village, Tegaldimo district, Banyuwangi regency, East Java.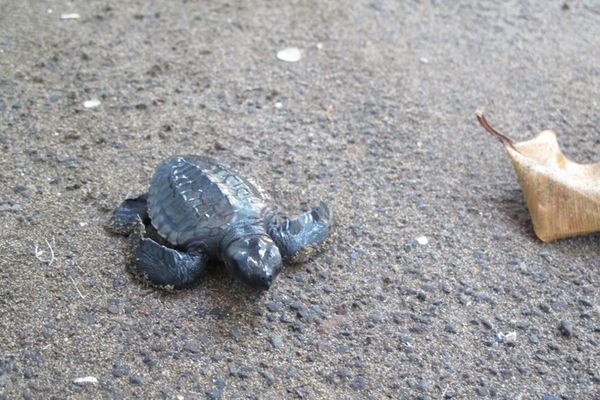 However, legally Ngagelan beach is on the Alas Purwo National Park. In this natural beach, there is a place of sea turtle hatchery including protected species. The conditions of Ngagelan beach is support for conservation area. Vast stretches of sand along the beach. The sand grains sparkled when the sun shine.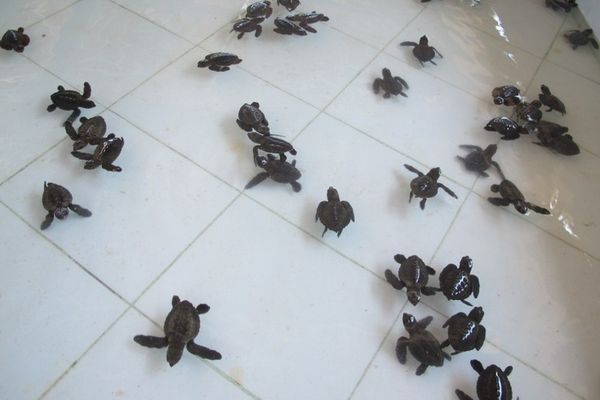 Sea turtles can migrate as far as 3,000 kilometers, but they will always return to the place where they were born to do the same ritual, nesting for their species survival.
Banyuwangi has four types of turtle are nesting in the south end of Java Island which is in the area of Alas Purwo National Park in Banyuwangi. This park covers the area of 434 square kilometers and we can see the sea turtle conservation here.
Ngagelan beach located not far from Trianggulasi and Bedul in Alas Purwo National Park area, where the four species of sea turtles which are the grey turtle or called olive ridley sea turtle, hawksbill sea turtle, and leather back sea turtle and also the green sea turtle came to spawn in a particular time every year.
More info visit: http://banyuwangi.eastjava.com