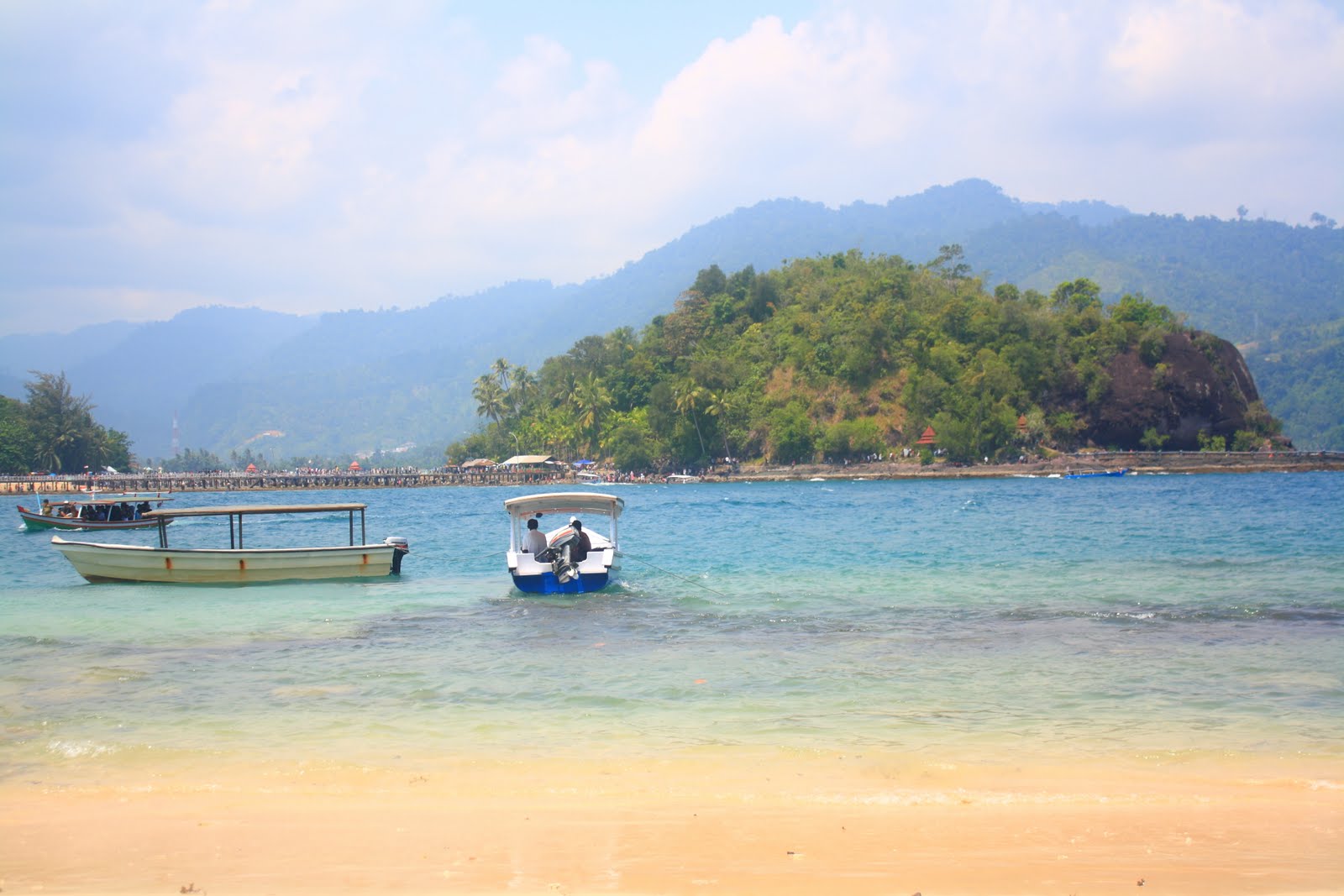 Cingkuak island, with an area of ??4.5 ha, is dealing with Batu Kereta Island that located in Carocok Painan Coast region, West Sumatra. The island was the silent witness to the legacy of colonial history in the South Coast, which at the time was the economic center and port of the west coast of Sumatra.
On the Cingkuak island, we can see the Portuguese fort and Inscription Madame van Kempen. Cingkuak island is always visited by tourists as well as the students who love outdoor activities such as camping, hiking and is also often being used as objects of research each year by the Institute of Archaeology in Medan.
To reach this island, it takes only three hours from the city of Padang, and there will be a stunning beauty awaits you there. Rp 10,000 just enough to take you crossing to the island from the beach Carocok.
The island has a gently sloping beach, the breadth was not more than 5 acres, and it seems like private beach. Playing on the beach is fun. With white sandy beach and clear sea water, you will be mesmerized by its beauty.
The island is also has the remains of the Portuguese colonizers. From a distance, it appears the beaches on the South Coast with white sand and green mountains. Cingkuak Island is the beauty
www.indonesia-tourism.com