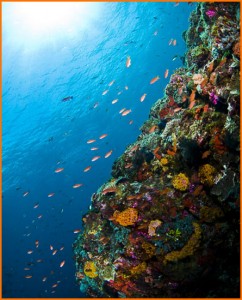 Alor
Alor is a regency and the largest island in the Alor Archipelago located at the eastern-most end of the Lesser Sunda Islands that runs through southern Indonesia, which from the west include such islands as Bali, Lombok, Sumbawa, Komodo, and Flores. The capital of Alor is Kalabahi.
Alor Regency is an archipelago of 20 islands. The 9 inhabited islands have population, which are: Alor, Pantar Island, Pura Island, Tereweng Island, Ternate Island, Kepa, Crocodile Island, Kangge Island and Turtle Island.
The 11 islands are uninhabited, they are, Sikka Island, Kapas Island, Batang Island, Lapang Island, Rusa Island, Kambing Island, Watu Manu Island, Batu Ille Island, Stone Island Ille, Ikan ruing Island and Nubu Island.
Dated back to the history, according to the folk legend, the oldest kingdom in Alor was Abui kingdom which was located in Alor deep mountain and the royal Munaseli was lied at the end Pantar island.
Around early 1300s, one soldier detachment of Majapahit kingdom was arrived in Munaseli but they found only ruins, while the inhabitants have fled to various places in Alor and surrounding areas. Majapahit soldiers were eventually decided to settle in Munaseli, so it is not be surprised if today many Munaseli people having Javanese look.
The island's infrastructure is only weakly built. The inhabitants practice mainly subsistence agriculture. The latest geological explorations have discovered valuable resources such as gipsum, kaolin, petroleum, natural gas, tin, gold, and diamonds. Alor's highly-esteemed snorkeling and diving promise an increase in tourism in the future.
Alor is famous by its marine biota and the coral reef. Moreover, Alor Marine parks is being said to be the second best in the world after the Caribbean Islands. Alor is surprisingly wonderful, such a hidden paradise that Indonesia have to be proud of. There numbers of exotic sea animals live in Alor, like Mola mola or sunfish, thresher shark, hammerhead shark, whale and marlin are spotted many times. There is also, napoleons, giant trevally, reef sharks, turtles, barracudas, eagle rays, giant grouper, huge dogtooth tuna and many many more.
Alor will enchant more by its unblemished coral slopes and walls to scenic rock formation. The climate in Alor is particularly pleasant, the months from early April to late October are fairly dry and the nights are surprisingly cold.
Overall, Alor archipelago is the best sweet escape when you need recharging your mind out of daily routines and stressfulness. Do not worry about the facilities, for it has complete accommodation to stay in, like bungalows, resorts, restaurants and, of course, the diving centers.
Everything is available in Alor archipelago.