HOST DAYAK LONGHOUSE TOURS (4D/ 3N)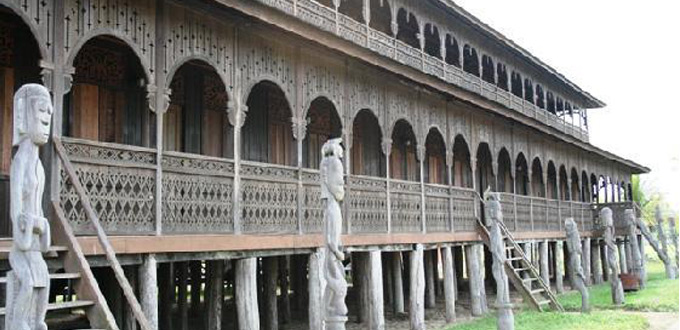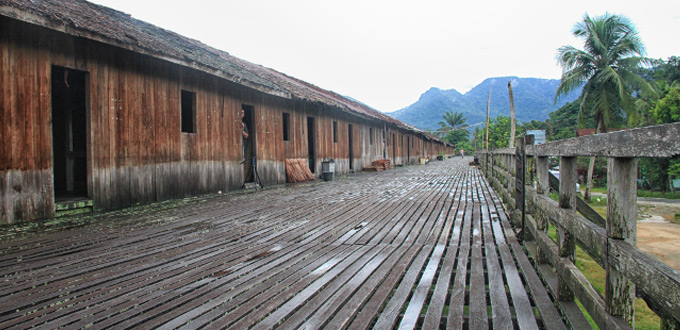 Day 01 : PONTIANAK
Upon arrival at the airport and meeting service. Transfer to your hotel to check in. Balance of the day, free at leisure.
Day 02 : PONTIANAK, KAMPUNG SAHAM
Kampung Saham, situated about 120 kilometres away from Pontianak, is a famous Longhouse in West Kalimantan. On the way proceed to witness the historical Taman Juang Mandor, a place where those who strived for freedom were buried as casualties of Dai Nippon's Navy in the second world war. After that we proceed to Kampung Saham. Our trip passes through rubber estates, pepper plantations, paddy fields and scenic countryside. On arrival there in the early afternoon, learn and feel the Kendayan tribe's life. Dinner will be served in the Longhouse. Stay overnight on the verandah or in the chief's room.
Day 03 : KAMPUNG SAHAM – PONTIANAK
In the morning, explore the surrounding or visit Kendayan's Farm where you can experience yourself the thrill of living in an authentic Kendayan Longhouse. Watch the Kendayan working in their farm. After lunch, return to Pontianak.
Day 04 : DEPARTURE
Free program in the morning untill time you are transferred to the airport for departure to your next destination.