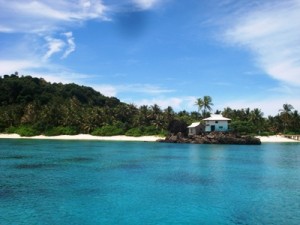 Natuna Islands
Natuna Islands or Kepulauan Natuna is islands that consist of 272 islands, which located in the South China Sea in the larger Tudjuh Archipelago, off the northwest coast of Borneo. The islands is administratively a regency within the Riau Islands province and the Indonesia's northernmost non-disputed island group. The Natuna islands are divided into three groups: North Natuna, which includes Laut Island (Pulau Laut); Central Natuna, which includes Natuna Besar; and South Natuna, which includes Subi Besar.
Natuna is the most northern islands in the strait of Karimata. In the north, Natuna is bordering Vietnam and Cambodia, on the southern border with South Sumatra and Jambi, in the west to Singapore, Malaysia, Riau and in the eastern part of East Malaysia and West Kalimantan.
The Natuna Islands have a remarkable avifauna with 71 species of bird registered, including the near-threatened Lesser Fish-eagle, the Natuna Serpent-eagle or the rare Silvery Pigeon. Among other species endangered species, we find the Green Iora, the Brown Fulvetta or the Green Broadbill. The colorful coral reef is found in the neighboring waters. Natuna Banded Leaf Monkey is among the 25 most endangered primates on Earth.
During this time, Natuna islands that located on International cruise line is known as an Oil and Gas producer. However, instead of oil and gas producer, Natuna is also having other resources in case of tourism. There are a lot of places that can be used as local excursions, with the natural charm of beaches and sea, as well as the beautiful islands to visit.
www.indonesia-tourism.com