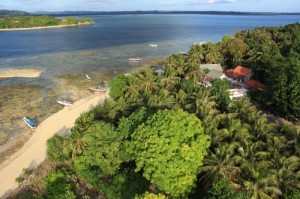 Mamburit Island
Mamburit island is one of islands in Kangean archipelago and it administratively located in Sumenep regency, Madura, East Java.
Mamburit Island is located on the western side of Kangean island and it lies for about 500 M and an approximately length of 1,000 M for which on the north coast is having 1 km in length.
There is a lighthouse in the island, and it can be reach during the sunset to see a dramatic nuance of the twilight. The island has a population of approximately 1,000 people, the majority of livelihood as a fisherman and therefore it is very easy to see a few cages and boats around the island.
To reach the island, we can start through the only port on Kangean island, by using small boat with uncertain departure (during morning and afternoon). It takes only 10 minutes and there is no exact fare. however, you can give a tip properly to the fisherman to cross. While, during the vacation you can enjoy swimming, diving or snorkeling.
www.indonesia-tourism.com