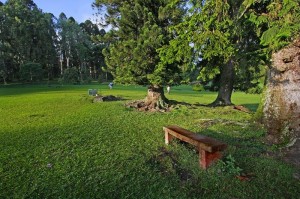 Cianjur
Cianjur, is a regency and a town in West Java province, precisely located in the middle of the main road between Jakarta, which is 120 km in the northwest and Bandung , for about 60 km to the east.
Cianjur regency consists of 32 sub districts, 342 villages and 6 Village. The government central is in Cianjur. Most of the Cianjur region is mountainous, except in some southern coastal, which are lowlands and narrow.
Agricultural lands and horticultural crops, livestock, fishery, plantation and forestry is the source of life for the community. The situation was supported by many large and small rivers that can be used as an agricultural crop irrigation resources. Cibuni River is the longest river in Cianjur, which empties into the Indian Ocean.
Cianjur was founded in 1677, with the first head of the city being R.A Wiratanoe I, entitled Dalem Cikundul, as the descendant from the old Sundanese kingdom of Pajajaran.
As tropical area, in north Cianjur is potentially thriving for vegetables, tea and ornamental plants. In the central Cianjur, it grows rice, coconut and fruits. While in South Cianjur it grows crops, tea, rubber, palm, cocoa, coconut and fruit trees. Another potential area is in South Cianjur which there are numbers of unspoiled beaches and challenging investment. Panda Wangi rice, is particular rice product from Cianjur, it has fragrance like pandanus, and become the best rice with the expensive price in Indonesia.
Cianjur is also having some interactive destination, like great garden Cibodas, gunung gede reserve, citambur waterfall, leuwi soro lake, jayanti beach, and many more.