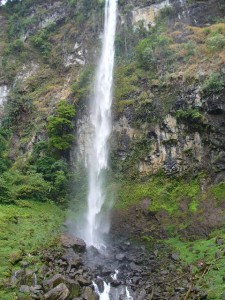 Subang
Subang is one of Regencies in West Java Province, the capital is the same town. This district is bordered by Java Sea in the North, Indramayu district in the East, Sumedang district in Southeast, Bandung Regency in South, and, Purwakarta regency and Karawang regency in the West.
Subang Regency area is divided into 3 parts, which is the southern, central and northern regions. The southern part consists of Subang Regency with area of plateau / mountains, in middle area of Subang district the land is in the form of plains, while the northern part is a lowland that leads directly into the Java Sea.
Most area in the southern district of Subang are Plantation area, both the State plantations or smallholders, forest and tourism locations. In the middle of Subang district growing rubber plantations, sugar cane and fruits in agriculture and factories in the field of industry, there is also housing and the central government and military installations.
Subang Regency is the main route to the northern region and also used as an alternative route to go to Bandung, Cirebon or Tasikmalaya. The most inhabitant that live in Subang is Sundanese, which is use Sundanese language in daily spoken. But, some of inhabitants who live in coastal area are using Javanese language with Cirebon dialect. They are all mostly moslem.
Among the thick tea plantations, in South region of Subang regency there is hot springs that directly flow to Ciater. Sari Ater is a very famous tourist destination that worth to be visited when you are in Subang. Subang also has some popular curug or waterfall, like Curug Cijalu, Curug Agung, Curug Cileat and the legendary Tangkuban perahu mountain. There is also, Ciater highland resort, Wangunharja village, Blanakan Crocodile conservation and Pondok Bali beach.