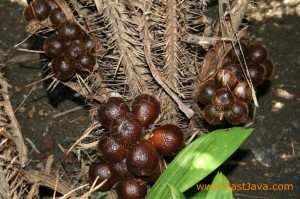 Bojonegoro
Bojonegoro regency, one of East Java regencies, have borders with Tuban regency in North, Lamongan regency in East, Nganjuk, Ngawi and Madiun regency in South, also Blora in West.
Since the Indonesia ancient lifetime history was marked by the strong influence of Hindu culture that cames from India since the first century until the 16th century, Bojonegoro was including the Majapahit empire. Along with the establishment of the Sultanate of Demak in the 16th century, Bojonegoro became territory of the Kingdom of Demak.
By the entrance of Islamic culture in Indonesia, Hindu cultural influence was shifted without any turmoil. The handover that accompanied the transition of power brought Bojonegoro into the territory of the Kingdom Pajang, and later Mataram kingdom.
The local inhabitant in Bojonegoro are mostly coming from Javanese people with minor group of Chinese and Balinese. The Javanese is mostly hold Islam as their religion, on some minor people have Christianity. While on Chinese, they have various religion with some hold the Chinese culture.
One of distinctive communities in Bojonegoro is about Samin people. They were ethnically indistinguishable from other Javanese people. However, they follow a unique communalism movement since the Dutch colonialism in 1890 lead by Ki Surosentiko Samin. This community was build to resist the Dutch colonial rules. For instant; Samin was incited by acquisition of local teak forest which was authorized by Dutch colonial authority at that time. As a matter of that, Samin people decided for not paying the taxes to the Dutch and still having the teak as they had for generation.
Samin people formerly are Muslim, but not Muslim with the real Islam ritual and pray. They just hold the emphasize of spiritual aspect of honesty, modesty and simplicity. They are more into Kejawen believers in this case.
Samin people nowadays reside in the southwestern part of Bojonegoro, in the hearts of its teak forest. Samin people are also found in Blora Regency, Central Java, across the river Solo.
Agriculture is the main financial commodity from Bojonegoro, with rice and tobacco as the main corp as well as maize. As Samin People get maintained from the ancient time, Bojonegoro is also the teak wood producer. They have first grade of teak wood. Moreover, The recent discovery of oil and gas fields in the area is providing new economic opportunities for Bojonegoro. Beside, Bojonegoro also has its uniqueness in handcraft making and their cultural site, and that makes an additional value for Tourism field.
More specific into tourism, Bojonegoro has some destination to go through and all of them are about the historical site.
Written by
http://www.indonesia-tourism.com/east-java/bojonegoro.html
More detail in Tourism
http://www.eastjava.com/tourism/bojonegoro/