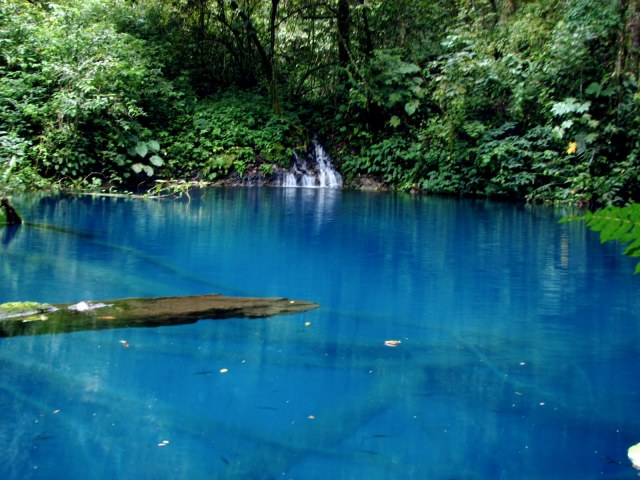 Danau Kaco or Mirror Lake; this unique lake is located in the middle of the Kerinci Seblat National Park, Kerinci District with blue water color that contrasts with the green foliage of trees around it. This lake can be reached from River City to a nearby village, Lempur village, within 45 minutes with four wheel drive vehicles. Further along the forest walk for 2.5 – 3 hours trip while enjoying the chirping of birds and other endangered species.
When arriving at the lake, it is like heaven. It's like in fairy tales, which is dramatic o blue with green trees and leaves surrounded. There is small waterfall near the lake, and it just so wonderful. Local said the the blue color comes from the high mineral contained by the water.
There are numbers of fishes swimming and yes, this lake looks like a mirror. You can see your own reflection on the surface. There are some trunks inside the lake, which actually deep inside the water but look very close from the surface. Somebody had ever tried to dive into the bottom, but it's very deep. The trunk that looks only 1 meter from the surface actually lays 10 meters down there.
www.Indonesia-Tourism.com