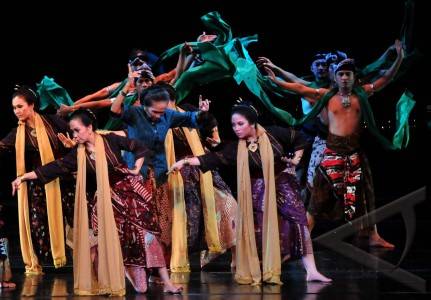 Bidadari Teminang Dance
Bidadari Teminang Dance is one of traditional dances from Rejang Lebong, Bengkulu province. Bidadari Teminang means a goddess who propose a child.
The dancers are females and males who moves delicately by wearing traditional clothes. They also use scarf as their accessory. This dance is also having theatrical choreography when its perform during the show.
www.Indonesia-Tourism.com