Visiting Wamena City in Jayawijaya Regency, Papua Province
---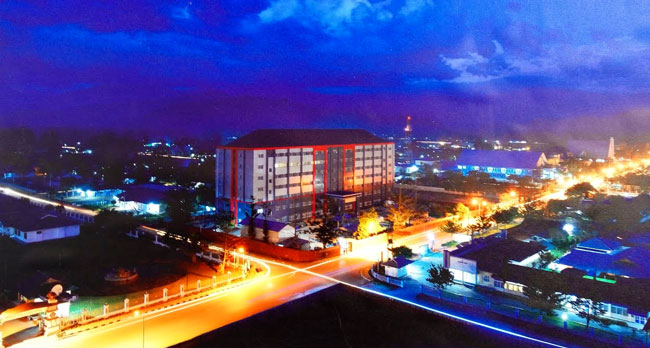 Wamena City is the capital of Jayawijaya Regency and it is the part of Papua Province in Indonesia. In terms of tourism, the region offers different types of attractions including astonishing nature, culture, religious sites, and much more! Wamena resides in a mountainous area, actually. This explains why most of the allures come from the highlands and tourists are likely to enjoy trekking or sightseeing. Plus, the air is fresh and nature is unspoiled! In terms of name, it consists of two words "Wa" and "Mena". The meaning is the Tame Boar.
The Nuance
Due to the excellent nuance and landscape, Wamena City is known among both locals and outsiders (including foreigners). Aside from the beautiful nature, the region becomes merrier due to the presence of special cultural parties! For those who look for peace and refreshing atmosphere, in this case, they need to go to the highlands and enjoy trekking there. Wamena resides on 1789 meters above the sea level, after all. Even the city offers rejuvenating and fresh air! There is even no pollution! It is because the locals aren't interested in industries and vehicles. Their traditional life makes their home healthier and more comfortable to live in, therefore.
Exploring Wamena City
Wamena City offers tons of attractions to visitors. When it comes to culture, for example, tourists have the chance to meet the Dani Tribe. These local people mostly live in Baliem Valley, actually. The unique thing is those villagers live in a traditional way and depend on nature. It is a little bit difficult to talk to them, though. Thus, tourists should consider hiring a reliable guide when exploring Wamena later.
It is true Wamena is located in a secluded location. Despite the fact, many tourists are interested to visit it during the holidays. They won't complain as the region gives more than they may expect! Aside from the interesting culture, the next allure is related to nature. Surrounded by lush unspoiled nature and unique natural attractions, Wamena won't disappoint visitors. Several famous places to explore are Telaga Biru, Pasir Putih, Kotilola Cave, and Baliem Valley! If tourists want to see unique mummies, they can visit either Jiwika or Aikima Village instead.
What is more? Wamena also has several interesting traditions like Perang Dance and Bakar Batu. Thus, tourists must take the chance to witness these later. The only issue is related to the transportation. It is because the option is limited and the accessibilities are poor. No wonder, tourists also need to conduct trekking to several vacation spots after reaching the location. Have no worries. It would be a memorable experience!
Nearby Attractions

Wamena Botanical Garden
Mumi Jiwika
Patung Salib Wamena
Tirta Wijaya Temple
How to Get There
From Jayapura City, tourists can simply take an airplane and head to Wamena City. This flight may take around 30 minutes. It can be longer if tourists come from Jakarta City, which is 10 hours and 15 minutes. Once arriving at Wamena, it is recommended to hire a local guide in order to get around the city in a more efficient manner. Plus, this service helps tourists to talk to the locals well.
Where to Stay

Cartenz Hotel
Rainbow Hotel
Baliem Pilamo Hotel