Toraja village 4D3N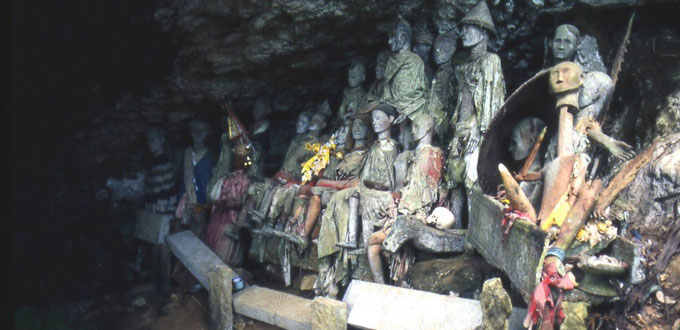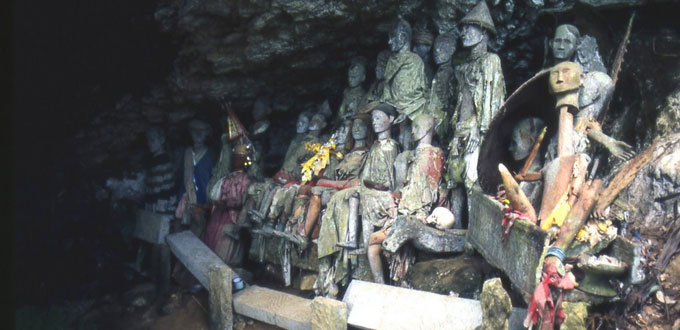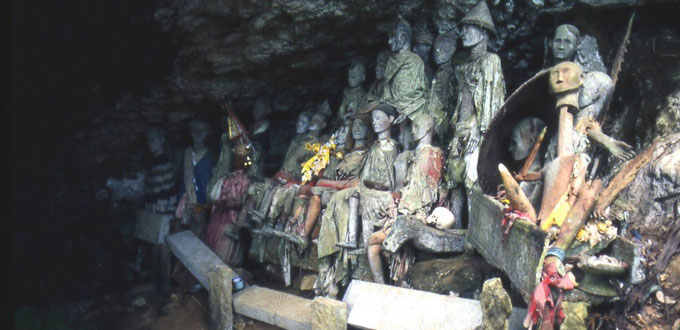 Start / End : Makassar Airport – Toraja Village – Hotel Makassar
Duration : 4Days/3Nights
Easy : Adventure
ITINERARY
DAY 01: MAKASSAR AIRPORT –TORAJA VILLAGES (L,D)
Arriving at Hasanuddin Airport. Upon arrival at the Airport process is completed, participants immediately proceed to Tana Toraja. The trip takes about 8-9 hours, passing the House customary Bugis village. Local eating lunch at home. The journey continues to pass through the mountains. Taking a break in the afternoon peak Bambapuang, while looking at the surrounding natural scenery. Local eating dinner at home, participants transferred to the hotel, rest.
DAY 02 : FULL DAY TOUR TORAJA VILLAGES (B,L,D)
After breakfast, we will bring you a full day tour in Toraja. The morning we will visit Lemo, an ancient cemetery on a vertical cliff. Then to Londa, a cave in the rock tombs. From Londa, we will visit the most famous sites, Kete Kesu, where we will see the architecture Tongkonan (Toraja traditional house) with rice barns. After that, we will visit the grave strange baby in Suaya / Kambira. Lunch will be served at a local restaurant. In the afternoon, we will visit the famous Pallawa Sa'dan as wood carving center. Late afternoon we return to the hotel for dinner and rest.
DAY 03: FULL DAY TOUR TORAJA VILLAGES (B,L,D)
On the third day, we will visit Marante and Nanggala, a traditional village famous for its large houses and barns Tongkonan old. Then Bori to see the ancient megalith stone. Lunch will be served at a local restaurant in Rantepao. After lunch, we headed Batutumonga, the site of ancient stone monuments. On the way, we will stop at Tinombayo to enjoy the beautiful terraced rice fields with stone megaliths extensive and impressive mountain views. Here we can relax unwind sammbil enjoy food and soft drinks.
DAY 04 : HOTEL TORAJA – MAKASSAR AIRPORT (B,L)
Buffet breakfast at hotel, check out the hotel. Participants picked up and moved on to the Airport to resume next Flight Schedule. See you at the Tour Next
PACKAGE INCLUDES :
Accommodation at Hotel appropriate choice Local Transport Tourism Bus / Van / Innova according to the number of participants Local Guide / Tour Guide appropriate language desired classification Tour according to the program Ticket entrance Eat according to the program Airport handling ( Pre-check in Ticket )
PACKAGE EXCLUDES :
Personal expenses during the tour (Telphone, Laundry, Minibar) Porter dan Room Boy Service Additional tour outside the program Tips to Guide and Driver
For more info: southsulawesi@indonesia-tourism.com