Toraja 3D2N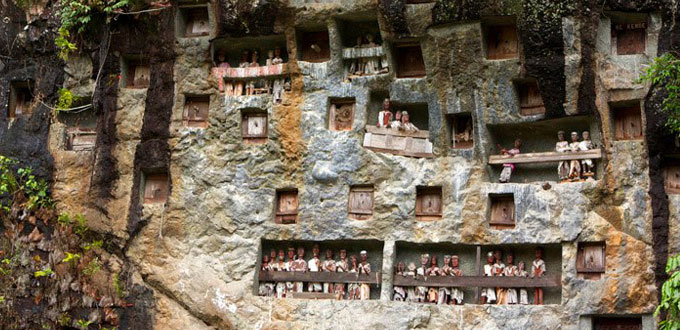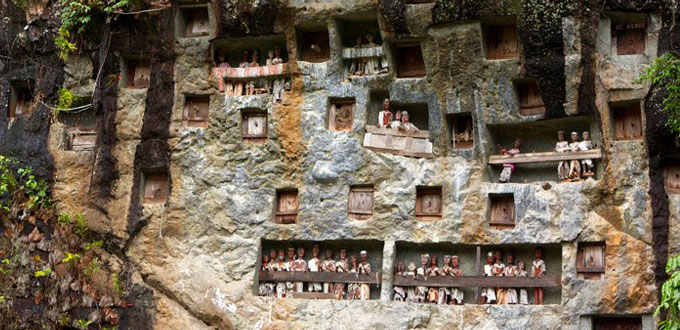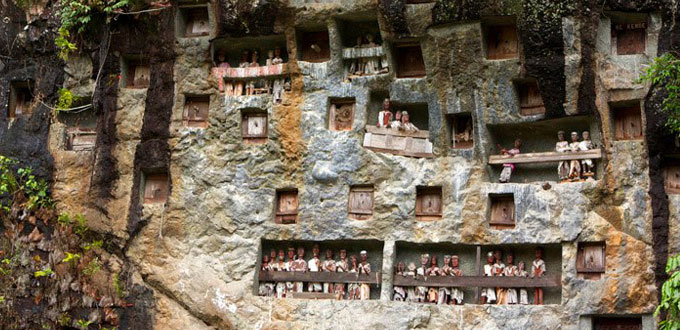 Start / End : Makassar Airport – Toraja Village – Hotel Makassar
Duration : 3Days /2Nights
Easy : Adventure
ITINERARY
DAY 01 : MAKASSAR AIPRORT – TORAJA VILLAGES (L,D)
Upon arrival in Makassar, participants will be picked up, then drove about 9-10 hours to Tana Toraja runs Bugis village with beautiful natural scenery. Lunch will be served at local restaurant. In the afternoon we will stop for a moment at the peak Lakawang for a coffee break and a photo-stop while enjoying the natural scenery of Mount Nona amazing. Afternoon arrive in Rantepao. Dinner will be served at local restaurant. Furthermore, check in at the hotel to rest.
DAY 02 : FULL DAY TOUR TORAJA VILLAGES (B,L,D)
After breakfast, the tour will begin with a visit attractions Lemo, the grave stones with rows of statues of tau-tau. continued to visit the grave babies Baby Grave is then to Suaya and Looks Allo. Lunch will be served at local restaurant. After lunch, the tour continues with a visit Kete 'Kesu is a typical village which is famous Toraja traditional house Tongkonan and rice barns. This was followed by the visit Londa, where you can explore the secrets of the natural cemetery is located in the cave. Dinner is served at the hotel. Breaks and free time.
DAY 03 : TORAJA – TRANSFER OUT (B,L)
After breakfast, check out hotel, proceed to Makassar. Lunch at local restaurant and then participants then immediately transfer to Airport to resume next Flight Schedule.
PACKAGE INCLUDES :
•   Eating at Local Restaurant
•   Local Transport Tourism Bus / Van / Innova according to the number of participants
•   Local Guide / Tour Guide appropriate language desired classification
•   Tour according to the program
•   Ticket entrance
•   Eat according to the program
•   Airport handling  ( Pre-check in Ticket )
PACKAGE EXCLUDES :
•   Personal expenses during the tour   (Telphone, Laundry, Minibar)
•   Porter dan Room Boy Service
•   Additional tour outside the program
•   Tips to Guide and Driver.
For more info: southsulawesi@indonesia-tourism.com