3D2N Palembang Tour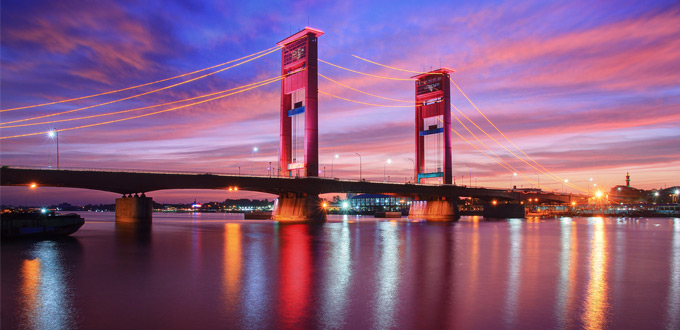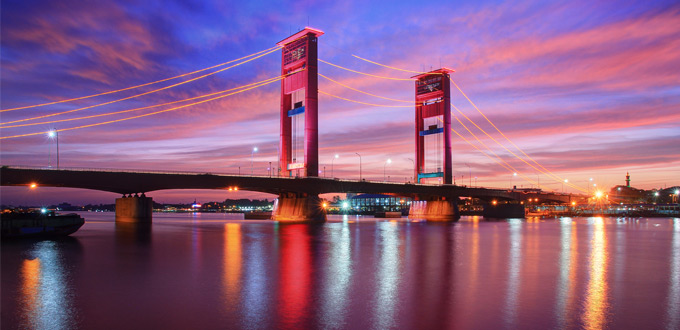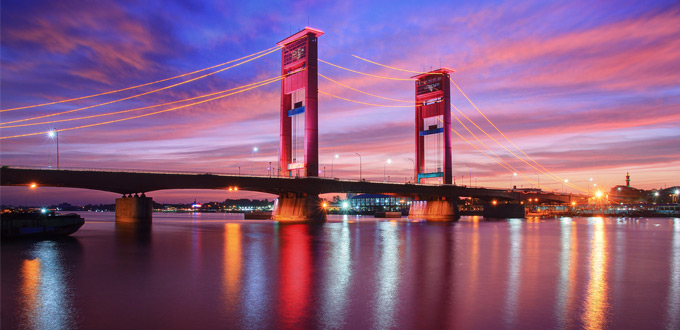 Day 01: Pick up at the airport SMB II, then having City Tour to the Ampera Bridge, Jakabaring Sport City, Lunch, Kuto Besak, Palembang Darussalam Sultanate Museum, Monpera, Religious Tourism (Grand Mosque for Muslims, to the Temple of the Goddess Kwan Im / Vihara Dharmakirti for Tridharma / Buddhist, to church in Talang ants for Catholic / Christian). Next to the old house customs department Palembang, Palembang wood crafts Region, afternoon snack, check in hotel and then Dinner.
Day 02: Palembang Musi River Tour and City Tour
Breakfast at the hotel, next to Musi River Tour Kemaro island that has a unique legend. Pass down the river Musi through Pusri, Pertamina, Seeing people's lives at Musi river banks with traditional boat / raft, while enjoying snacks from Palembang. Returning from Kemaro Island, then having lunch for Palembang food. Furthermore, there will be historical and cultural attractions to Museum Sriwijaya Kingdom Archaeological Park, Bukit Siguntang, enjoying a typical afternoon snacks Palembang. Check in hotel for dinner at a local restaurant. Furthermore enjoy Ampera Night Views.
Day 03: Breakfast at hotel, next to the center of songket craft and souvenir, to the store or songket market. Then to the center of Palembang signature foods, such as Pempek, kemplang, crackers, etc. Then free time until transfer to the airport.
For more detail: southsumatra@indonesia-tourism.com