Tourism Objects
Palangkaraya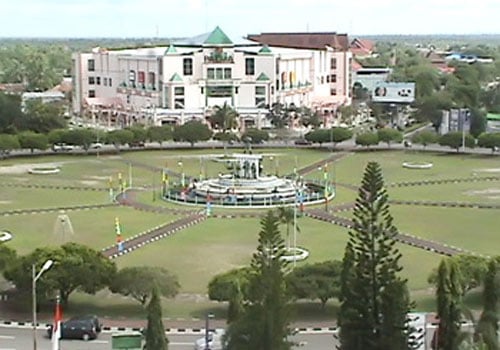 Palangkaraya is the province capital of Central Kalimantan and situated in the upstream region of the Kahayan River. In the local Dayak language, Palangkaraya means a holy container. Palangkaraya can easily reached from Jakarta, Banjarmasin, Samarinda, Balikpapan and other points of the island by air.
Nowadays, the town has become the center of government, trade and education of the province. The regional Museum of Palangkaraya contains a collection of historical and cultural interest from all over Central Kalimantan. The Nature Reserve of Tangkiling lies 34 kilometers north of Palangkaraya. Small rivers flow through the reserve.
GARDEN TOURISM TANGKILING HILL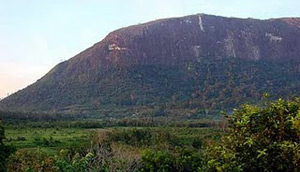 Tangkiling Hill is a group of eight Batu hills that have beautiful scenery and very attractive to be visited. It is about 43 km from Palangkaraya and located in Banturung village admission in Batu hill region. One of way to reach there, is use land transportation about 30 minutes from Palangkaraya, there is also a lake, 27 km from Palangkaraya. The lake is hardly good for family recreation and fishing.
CULTURE MUSEUM
The museum that located in Central Kalimatan, Raya Tjilik Riwut Street, 2 km Palangkaraya, is collecting many kinds of public culture. There is the equipment of traditional fieldsman named MIHING and traditional dress named BAJU SANGKAURUT and traditional weapon of Dayak tribe like Mandau, Duhung and the other traditional weapon. Besides that, it also demonstrates goods as those types: Ethnographical, Historical, Archeological, Numismatic / Heraldic foreign ceramics and others.
Next