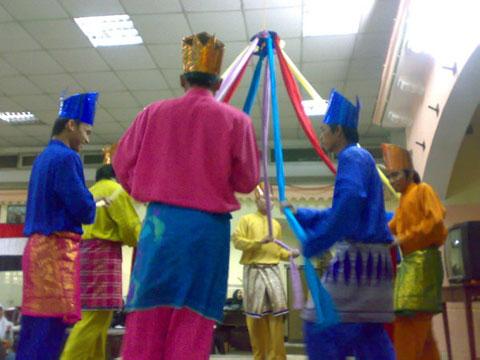 Selampit Delapan Dance
Selampit Delapan traditional art dance is originating comes from Jambi Province. This dance was first introduced by M. Ceylon during his duty on cultural departmen of Jambi province in 1970.
This social dancing was firstly played by eight (delapan) people by using 8 ropes of wick stove, the rope was tied and hung on the roof. Hence, the name of Selampit Delapan (eight) was based on 8 ropes as the main property. In times, the wick stove was changed by using scarf in order to make the dance more interesting and cheerful.
www.Indonesia-Tourism.com