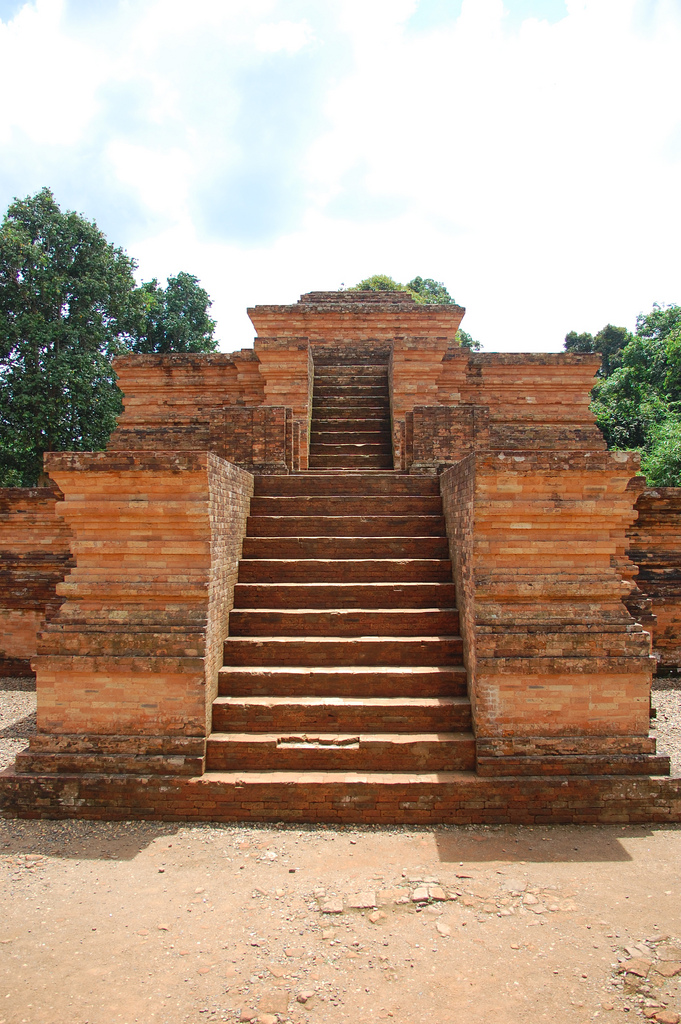 The Muarajambi Temple Compound Site is located in the Muarajambi Village, in the District of Maro Sebo, Muaro Jambi Regency, Jambi Province. From Jambi city, the site is less than 40 kilo-meters and can be reached by land transportation or through the river in one hour. The site is spread along 7.5 kilo-meters of the riverbanks of Batanghari River in which old canals or man-made rivers are positioned to connect the Batanghari River with the site.
Based on archaeology research and historical sources, the Muarajambi Temple Compound Site was once the centre for worship and education of the Buddhist religion in the period of the Ancient Malay Kingdom in the 7th – 14th century AD.
The Muarajambi Temple Compound Site has outstanding universal value as seen from the cultural heritage findings and the relatively intact and preserved environment that has been maintained by the local community. Having such values, the Muarajambi Temple Compound Site has the potential to be nominated as a Word Heritage under the criteria in the Operational Guidelines for the Implementation of the Word Heritage Convention.