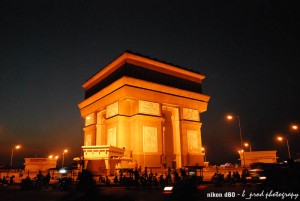 Kediri
Kediri, is still on one of East Java regencies. Settled near the famous river of Brantas River and identically being called as Cigarette city for here there is a well-known cigarette factory of PT.Gudang Garam
Dates back to the ancient history, the early Kediri was emerge as Kadiri Kingdom. Kadiri kingdom was finally separated into two kingdoms; Jenggala Kingdom and Panjalu Kingdom. The famous King of Kediri was King Jayabaya, who is distinguished by his talent of Jangka Jayabaya, it was such a premonition for this country.
After the triumphs, Kediri Kingdom was slowly submerged. The history said that the last Crown of Kertajaya passed away on battle in Tumapel against the famous Singosari King, Ken Arok.
On Indonesia revolution independent, Kediri also noted the important history for it crossed by Great Commander of General Sudirman and Kediri was also the city with most victims on 30S PKI movement.
Looking from the economic side, Kediri is having their tourism destination as their income. Beside, the existence of Gudang Garam company brings the opportunity for almost 16000 of Kediri inhabitant to get a job, and to gain a significant number of taxes contribution for local government.
Written by
http://www.indonesia-tourism.com/east-java/kediri.html
More about Kediri tourism