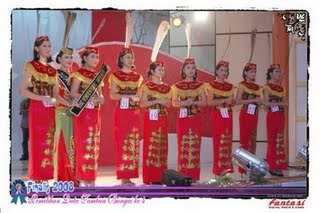 Central Kalimantan Tranditional Dance
Like any other provinces in Indonesia, Central Kalimantan is also having some cultural signatures that can proudly shown to the world. In the field of traditional dance, Central Kalimantan has 2 dominant dance, which is, Tambun & Bungai Dance and Balean Dadas traditional dance.
Tambun & Bungai is a theatrical dance that tells about the heroic act of Tambun and Bungai to defeat the enemy who wants to dispossess the harvest of the local people.
While, Balean Dadan is a traditional dance to ask cure for those who are sick and dying. Those two dances are always held during traditional ceremony and at any occasion in province.