Krakatau Volcano Tour Package – South Banten – Indonesia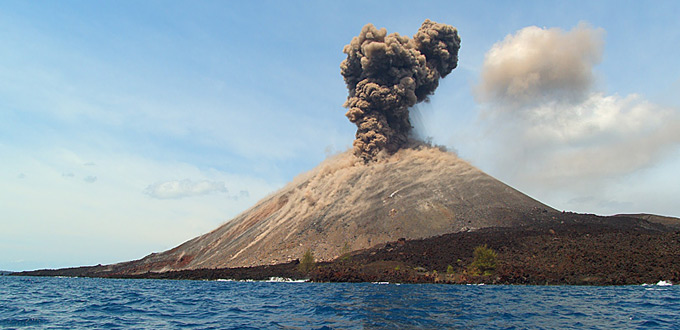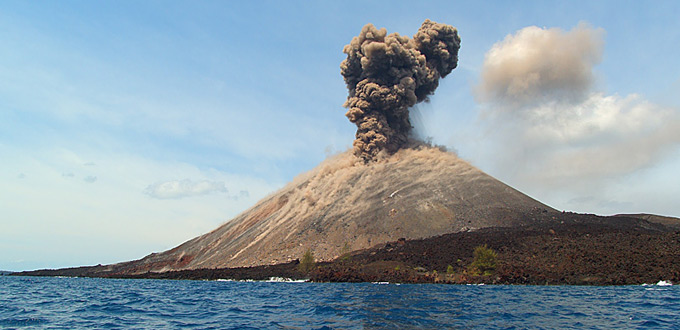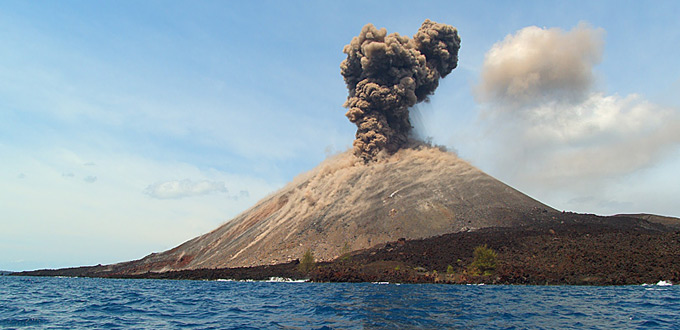 Krakatau volcano is one of famous volcano in the world. Many people interesting to visit this volcano. So, Krakatau tour package is interesting offer that will make your travel unforgettable. Visitors can trekking to the mount, enjoy the underwater panorama around Krakatau area, such as; Legon Cabe, Sebesi island, Umang-Umang island, Sebuku island and others spots.
Krakatau Volcano and South Banten odyssey (5 days Overland)
Day 1: Jakarta arrival – hotel at Carita
Pick up from airport drive to hotel at Carita via Merak highway, Cilegon and Anyer. Visit Krakatau monitoring office then to cottage or Equal.
Day 2: Carita – Krakatau tour – Tanjung Lesung (BL)
After breakfast check out hotel the leave for Krakatau (luggage and transport drive to Tanjung Lesung), by speedboat about 1.5 hours to reach Krakatau Island, get landed and trekking up to the permitted site and enjoy the scenery, sail to Legon Cabe of the Rakata Island then swim and snorkel, lunch will be serve there. After had enough time, by boat sail about almost two hours to Tanjung Lesung, free and leisure at rest of the day.
Day 3: Tanjung Lesung – Pelabuhan Ratu OVERLAND (BL)
Morning drive to Cibaliung then to Muara Binuangen to reach the ocean coast, along the coastal road with great view of Indian ocean to Bayah, the historical site of Japanese force to work system in Indonesia at colonial era, stop at Tanjung Layar rock at Sawarna, continue drive to Pelabuhan Ratu, stay at hotel Bayu Amrta with open view to the ocean.
Day 4: Pelabuhan Ratu – Jakarta (BL)
Early morning tour, visit the Gua Lalay cave to see the thousand bats coming home then visit Bagbagan Bridge of Cimandiri river which was designed by a French Architect, back to hotel for breakfast, free leisure up to the check out time, drive to Jakarta through Cikidang and Ciawi (hotel Aston Rasuna).
Day 5: Jakarta – Transfer out (B)
More info: banten@indonesia-tourism.com