Visiting Biak Numfor Regency in Papua Province
---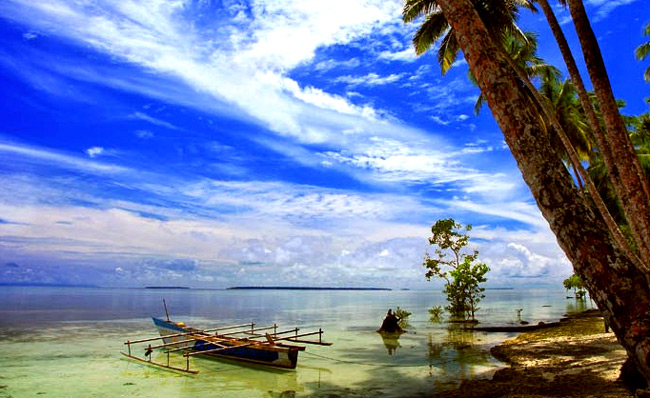 Only some tourists recognize Biak Numfor's tourism potential. The only issue is related to the accessibility, so the popularity is considered poor. Despite the fact, tourists can do lots of fun things there, especially exploration and nature adventure. For the information, this region belongs to Papua Province. No wonder, it is recommended to take an airplane to reach the destination, especially those who come from outside the province. As for tourist activities, visitors can conduct island hopping, lessening, diving, water sports, learning the culture, and much more!
The Nuance
Well, Biak Numfor Regency is considered a more modern than other regions in Papua Province. It is because the locals have adapted to the outside world and applied a modern way of living, too. No wonder, tourism grows well there. Lots of hotels and tourist facilities are also available. The region consists of two major islands called Biak and Numfor Island. It even comes with smaller islands, which reach up to 42 islands. The most famous one perhaps is Padaido Archipelago, which is the best destination for island hopping and diving. In terms of location, it is strategic enough to lure foreigners, especially those who live in Philippines and Australia.
Exploring Biak Numfor Regency
The first allure in Biak Numfor Regency is definitely the history. Tourists only need to talk to the locals regarding the information. It is said Japan built a command center and airfield in this region during the World War II. Later, in 1944, the US Army conquered it. Later, the Dutch took it and named it Schouten Eilanden. The name changed afterward to Biak. It derives from the Dutch word Viak, actually.
The next allure in Biak Numfor Regency is related to the sea. As mentioned before, the region consists of lots of islands. It is also located in Cendrawasih Cape, which is known for its underwater beauty. No wonder, lots of tourists (both locals and foreigners) would enjoy either snorkeling or diving. Lots of great diving spots are available, after all. Tourists only need to find information about these. According to the locals, the most recommended diving spots are Rani Island, Barari Cape, Pakreki Island, Noriko Mayumi, and Rurbas Island.
Biak Numfor Regency also features many exotic beaches to explore! Some of them are Segara Indah (Bosnik), Maraw, Yendidori Beach, and much more! What is next? People who visit Biak Numfor should also enjoy local cultures. The locals have many interesting traditions and local entertainments! These include dances, Kafko Ibui, Famamar, and much more! Make sure to watch them all during the visit!
Nearby Attractions

Cendrawasih Museum
Kamindi Beach
Telaga Biru
Adoki Beach
Sapomi Island
Biak Island
How to Get There
Well, it is considered easy to reach Biak Numfor Regency despite the long trip. Tourists can shorten it by taking an airplane, actually. For instance, a flight from Soekarno – Hatta International Airport (Jakarta City) to Frans Kaisiepo Airport (Biak) would take around 5 hours and 45 minutes. Once arriving at Biak, they only need to find a hotel or inn for resting before exploring the region. One thing, it is recommended to hire a local guide who knows the best vacation spots to visit there.
Where to Stay

Intsia Hotel
Nirmala Hotel
Agung Hotel
Basana Inn
Aerotel Inn