---
About Indonesia-Tourism.com
---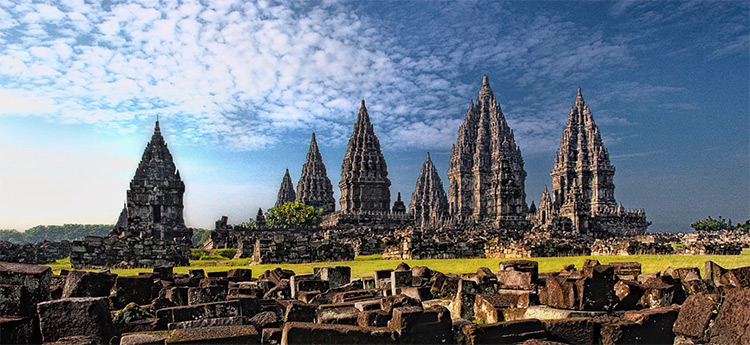 Indonesia-Tourism.com Group is the winner of best travel portal, with over 17 years of dedication to share to the world about Indonesian culture, people, local foods, travel sites, handicrafts, furnitures, services, hotels, local souvenirs, nature, and many wonderful Indonesia experiences.
We have welcome tens of millions of tourist visiting our website for local information and we will continue to do so by constantly updating our database with more accurate information to make it useful, easy and practical.
From simple approach such as photograph of local market, we also invested advance aerial video HD with DJI drones flying in various sites to capture the beauty of Indonesia.
Our team of content creators, ten of writers, photo editors and video editing staffs work hard day and night to make this all possible for you.
We work with hundreds of tour and travel agents in Indonesia local tour inquiries and services, we can connect you to the right people.
To request local tour information, please email to info@indonesia-tourism.com
Partnership Opportunity
If you own a business in travel related industry, we have good news for you.
As of November 2016, Indonesia-Tourism.com has over 1,000,000 pages on Google search for our site and it makes it the largest travel site information in Indonesia. With Google page rank score of "6" our site is powerful to deliver content according to SEO standard. This allow many important keyword search lead to our website.
For example if you search keyword "Indonesia" using Google, you will find about 2.1 billion web sites from all over the world. That is a massive nunber of websites to choose. But 91% of people only click from links available in page 1 of Google result. Thats how important SEO is to your success.
In the above example, Indonesia-Tourism.com shows up in page 1 of Google result, may be rank #8. This means our website is better than 2.1 billion other websites using "Indonesia" as keyword.
That is precious and valuable, as we can bring travellers, customers and visitors traffic to you.
Now Indonesian government is aggresivvely promoting tourism globally to achieve 10+ million inbound tourists per year, it is a very big market.
So if you are in tourism related business without SEO partner, you will miss the sales and opportunities.
In the old time you need yellow pages and printed advertisements, today you need top SEO partner like us.
Whether you are hotel, local tours, restaurants, entertainment places, shopping malls, export exhibitions, souvenir and gift centres, batik showrooms and related industries, you will benefit so much from our services. We bring not bring just traffics but we will bring buyers for you.
We have worked with hundreds of partner like you, many has been with us for over ten years because we deliver satisfaction by bringing customers to them everyday.
To partner with us, please email to :
info@indonesia-tourism.com

Latest News
All sports (especially soccer) lovers would be familiar with a stadium called GBK or Gelora Bung Karno. It even becomes one of the best landmarks in Jakarta City! Not to mention it functions as one of the tourist allures there. The location of this majestic stadium is at Tanah Abang Sub-District. Here is another fact. The stadium is able to accommodate various types of sports either! Plus, it has a great design and interesting history to learn from. With all these allures, tourists won't miss the chance to drop by…
---
Komodo Island is the home of Komodo dragons, the main animal attraction of the island. It is located at West Manggarai Regency. But, that doesn't mean you can only find this animal. There are other wild faunas like snakes, birds, horses, and much more. Apart from animals, there's another attraction that tourists can enjoy: the scenery! The hills are similar to a desert landscape. Though, it features some beautiful beaches and wild bushes. Both the sky and the sea looks so calm and blue. These make wonderful scenery. When you…
---
Kidzania in Jakarta City, DKI Province Jakarta City consists of various types of interesting vacation places, no? For families with kids, in this case, they must not miss an opportunity to visit the famous Kidzania. As the name suggests, this place is perfect for kids and parents who want to get a great family experience with their kids. The location is in Senayan Village and belongs to Kebayoran Baru Sub-District. The concept is to provide a special playground for kids of various ages. One thing that makes it different from…
---
It is true that Blitar City is not quite famous when it comes to tourism. That doesn't mean the region is not worth to visit. It is because several attractive vacation spots are available for tourists to explore. One of them is called Negeri Dongeng and the location is in Kawedusan Village at Ponggok Sub-District. In terms of name, it means a fairyland. In a nutshell, the site offers the world's famous landmarks including the seven wonders. Thus, visitors are able to learn the name of those objects and conduct…
---