The City of a Thousand Rivers Tour (4 Days/ 3 Nights)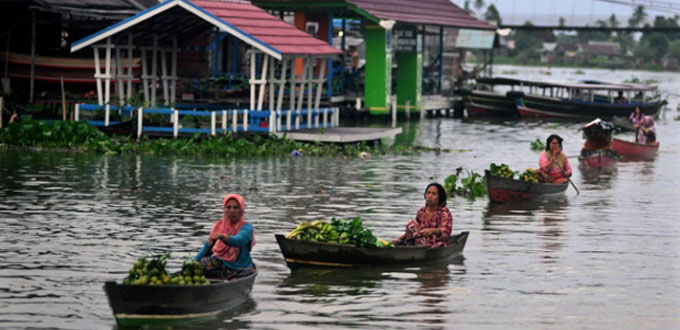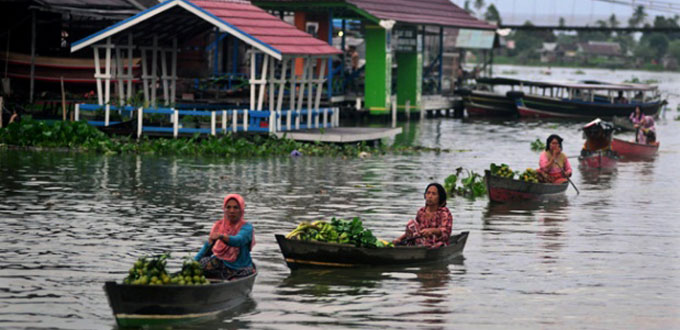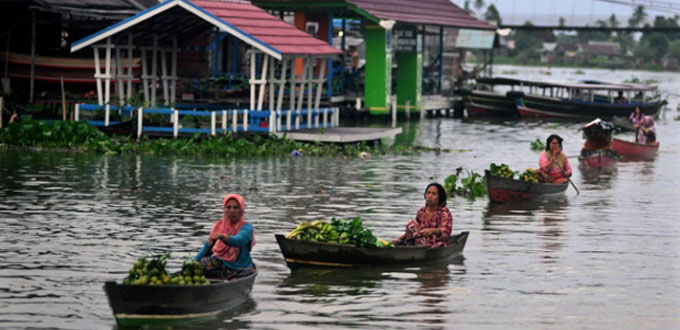 South Kalimantan is popular with diamonds mine and floating market. If we visit to the city of Banjarmasin, the city known as the city of a thousand rivers should not be missed to the floating market, which has been a worldwide market. This floating market is located in the city of Banjarmasin, South Kalimantan precisely in estuaries Martapura – barito. Why is floating? Probably already known of all the traders in this market offers merchandise rowboat (typical boat called banjar), and so are those who want to buy also have to use boats to buy.
Tour Itinerary:
DAY 01. Airport- Cempaka – Martapura –Banjarmasin
Arrival at Banjarbaru airport, meet the guide then drive to Cempaka village to see diamonds mine, continued to Martapura to visit the souvenir market and old Banjarese house. Drive to Banjarmasin, check in hotel, Afternoon program is cruising the most populated canal in the city of Banjarmasin, Back to hotel, free program.
DAY 02. Floating Market -Nagara – Loksado.
Early morning at 05.00 with a motorized canoe board to lokbaintan floating market on Maratapura river, back to hotel to have breakfast, check out hotel then drive to Nagara town 4 hours. Transfer to the boat to cruise the lake to see water buffalo. Afternooon drive to Loksado, stay at meratus resort.
DAY 03. Loksado – Banjarmasin
Morning walk to a dayak village to visit a communal house and waterfall. Get the adventure of bamboo rafting on Amandit river. Driving back to Banjarmasin, check in hotel, free program.
DAY 04. Kuin Floating market-Alalak Island-Airport
Early morning again boating to Barito river to visit Kuin floating market and Alalak delta to see the boats and canoes production. Back to Banjarmasin the drive to airport. Tour Ends.
Inclusions ;
1. Transports; car, boats, bamboo rafts.
2. Meals ; 3x lunch, 3x dinner
3. Hotels in Banjarmasin and Loksado Resort.
4. Entrance tickets and permit to the objects.
5. Tour guide
For more information: southkalimantan@indonesia-tourism.com