Mungku Baru Backpacking (4 Days/ 3 Nights)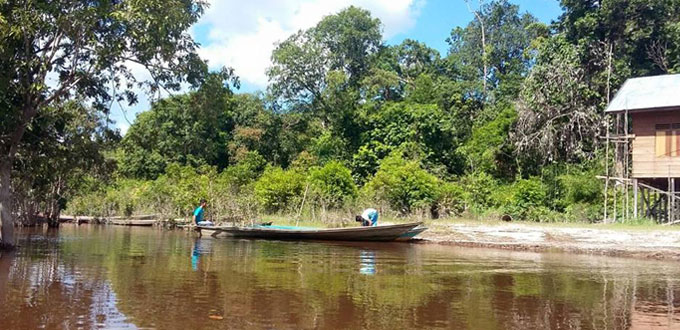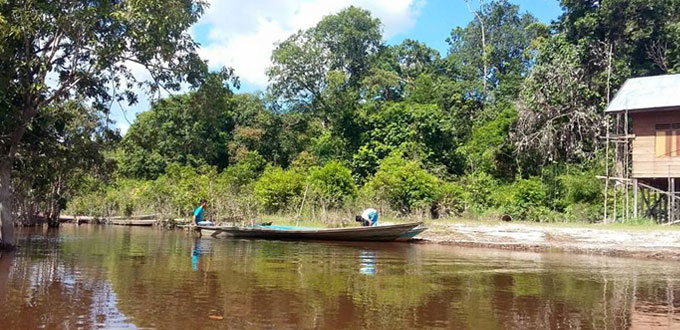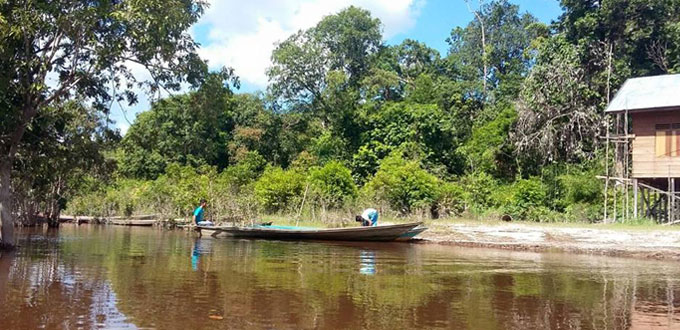 This tour package is recommended for physically healthy people who are able to walk for more than 5 kilometers.
Mungku Baru village is Beautiful that has history, plant and Myth. This village is popular with Iron Wood which is always protected by elder village and Sandung  Bawi Kuwu (laying princess' bones).
Bawi kuwu was a princess in this village and living with curse who had forbidden to take a bath on Rakumpit river. Supposedly said from the local, the river has a lot of crocodiles and very sacred and forbidden for princess to swim because she has a curse. The princess ignored it what the elders said and she took a bath on the river. When she during took a bath, a crocodile caught her, swallowed her and disappeared. Luckily, her brother had a strong magical power, he got the princess from the crocodile's stomach and brought her body to the land and be buried.
According to Dayak or local people believe, the princess' body was buried and for several years, her bones will be taken and carried into a mini house (Sandung) for the bones. Right now, local people believe that Sandung Bawi Kuwu is sacred.
From the story, so many interested in this village and bring you memorable of your experience in Bawi Kuwu's village. Do you want to see the beauty of Rakumpit river and big old hundred years iron wood? Then, this tour is for you.
DAY 01.
•   Pick up from the airport
•   Lunch in Palangkaraya
•   Then, start to Mungku Baru Village ( 2 hours from Palangkaraya)
•   After in Mungku Baru village, we stay at local homestay.
•   Then, we walk to see in the village.
•   Dinner
DAY 02.
•   After breakfast, we will go to the forest to see oldest Iron Wood (bring snack or other meal if necessary).
•   Afternoon, we will back to the village.
•   Dinner
DAY 03.
•   Back to Palangkaraya and visit Bapalas Island in Nyaru Menteng to see Orang Utan.
•   Lunch
•   Check in Hotel.
•   In the evening, we will dinner at Restaurant in Palangkaraya
DAY 04.
•   Taking to the airport
•   End of tour
Quota in a group 4 people
Price includes: entrance the locations, Hotel, Homestay local people, car rental, and boat.
Price excludes: personal expenses, flight tickets, and Tipping guide.
For more information: centralkalimantan@indonesia-tourism.com