Minangkabau West Sumatra Tour Packages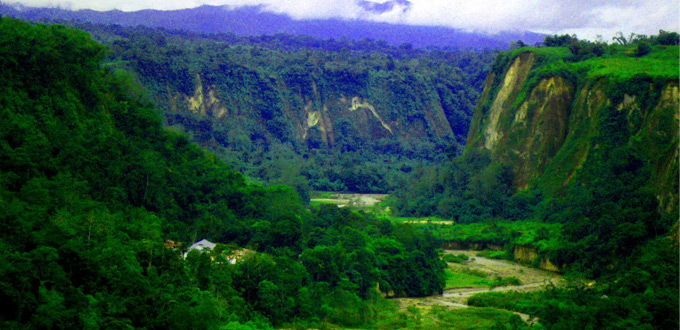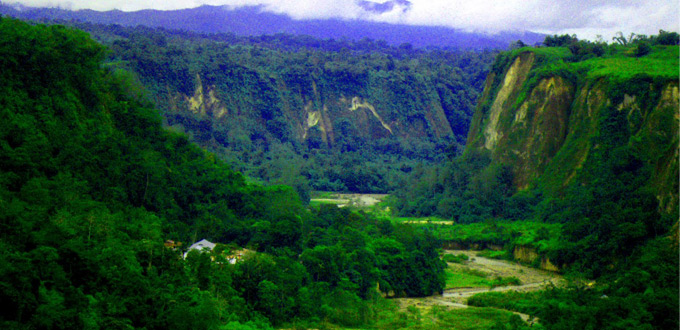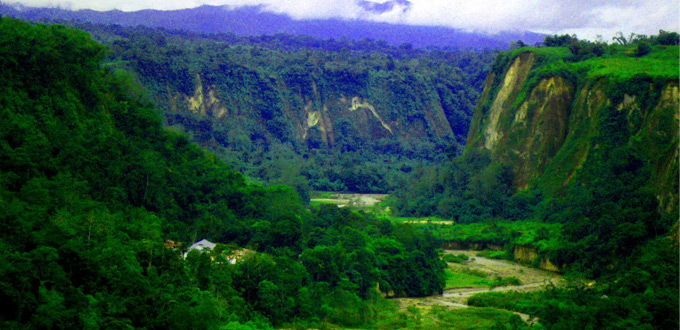 3 DAYS / 2 NIGHTS
Day 1: Denpasar-Jakarta-Padang-Lembah Anai-Padang Panjang-Bukittinggi.
From Denpasar, Jakarta is only an hour and half by plane. Then we take another 90 minute flight to Padang, the capital city of West Sumatra. Upon arrival, our guide and driver will take you on a 2-hour drive to Bukittinggi. On the way, stop will be made at Lembah Anai Waterfall. Lunch will be provided in Padang Panjang with its famous Mak Sukur's sate (skewer). Dinner and overnight in Pusako Hotel Bukittinggi or similar hotel. (Lunch, Dinner).
Day 2: Bukittinggi and its surroundings.
After having breakfast at hotel, we'll take a sightseeing tour at Bukittinggi, the Old Dutch fortress of Fort de Cock, and its surroundings. Firstly we'll stop at Jam Gadang (big watch) which is the landmark of the city that stands on the city center, and then we continue our trip to the colorful Pasar Atas, where you'll find all kinds of fruits, vegetables, spices and meats, and The Minang Museum – built in Rumah Gadang traditional house. Continuing the tour, we'll stop on the outskirt of the city to see the famous Ngarai Sihanouk canyons with Mount Singgalang loomed afar. Afterwards we'll stop at Koto Gadang, a famous gold and silver center. Lunch (duck with spicy sauce) will be served in Gulai Itiak Lado Mudo local restaurant. If we are lucky, there is possibility to see the bloom of the Rafflessia Arnoldi, the biggest flower in the world in Palupuh. We will also visit the songket weavers at Pandai Sikek village for best hand-woven Minang cloth. Dinner and overnight at Pusako Hotel Bukittinggi or similar hotel. (Breakfast, Lunch, Dinner).
Day 3: Lake Singkarak Air Manis and Padang.
After having breakfast at hotel, we'll take a sightseeing tour to scenic Lake Maninjau. On the way, stop will be made at Batusangkar to see the Sultan Raja Alam's Pagarruyung Palace and to see the traditional villages of Lima Kaum and Pariangan. Pariangan (lit: place of the ancestors) is an extremely friendly village set in a beautiful valley with stairways leading to traditional houses, large ponds and a royal tomb.
While Lima Kaum (lit: five clans) boasts its good examples of Minang architecture, such as: the early Sumatra-Islamic style mosque with five storey-roof and its ancient stone seat once served as royal thrones for the three kings during audiences or ceremonies. Then we continue our trip to Padang. Stops will be made at Air Manis village to see the remnants of the petrified ship and Captain Malin Kundang, a famous local legend. Lunch will be served on the way. In the afternoon we'll stop at Minang Provincial Museum and at the Beach Boulevard. Afterwards we'll take you back to airport to take the flight to Jakarta, then to Denpasar, Bali. (Breakfast, Lunch).
Includes in the price:
Inclusive: fully AC-ed coach with driver, guide assistance, entrance fees and donation, meals, transfers, tours, stops and visits as stated in the itinerary, standard room (twin sharing basis).
The prices exclude personal expenses, laundry, drinks and meals not specified in the itinerary, gratuities to guides and drivers are not inclusive either.
For More Info: westsumatra@indonesia-tourism.com