Samosir Island
---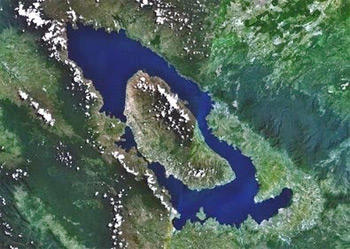 Samosir Island is an unique island for it is a volcanic island that settled in the middle of Lake Toba. The altitude is 1,000 meters above sea level. Although it has becomes a tourist destination for a long time, Samosir is kind of virgin natural site.
In the middle of Samosir Island, there are two more beautiful lakes named Lake Aek Sidihoni and Lake Natonang. The area around Toba has pine forests that arranged beautifuly in greenish nuance. On the outskirts of Lake Toba, there are several waterfalls which are extremely fascinating. Furthermore, you will also find a sulfur spring.
At Samosir Island you can also find misty mountains, crystal clear waterfalls to swim, and farming communities. The friendliness of Batak society will captivate you because wherever you go then immediately able to find new friends.

Latest News
What makes Indonesia is a worthy vacation destination? Many travelers are impressed by nature beauty of the country. Moreover, there is a famous tourist spot in North Sumatra Province, which is called Toba Lake. Being the biggest lake in Indonesia, … Continue reading →
---
Bohorok Rehabilitation Center Bohorok Rehabilitation Center is a shelter for Orangutan in Sumatra that settled in Bukit Lawang. Bukit Lawang is one of the top destinations in Sumatra; Bukit Lawang is a small village on the edge of Gunung Leuser … Continue reading →
---
  Gunung Leuser National Park Gunung Leuser National Park (TNGL) is one of Nature Conservation Areas in Indonesia that covering an area of 1,094,692 hectares. The administration is located in two provinces of Aceh and North Sumatra. This forest is … Continue reading →
---
Tor Tor Dance Tor-Tor dance is a traditional dance from Batak tribe in North Sumatra. At ancient times, the art of dancing in Batak land was a main media during the rite, and it still had mystical things. Moreover, the … Continue reading →
---